On days like theis, when it is snow and sleet and rain in Manhattan, a foot of snow predicted over the next twelve hours and baseball is still seven weeks away in this interminable winter, it is the little things that make me smile and think of the Stadium.
There is an
Etsy
vendor, Man Hands, who makes manly-scented soaps. One such soap is touted as smelling like a well-worn leather glove (Derek Jeter's right palm, anyone?).
(image/Man Hands via Etsy)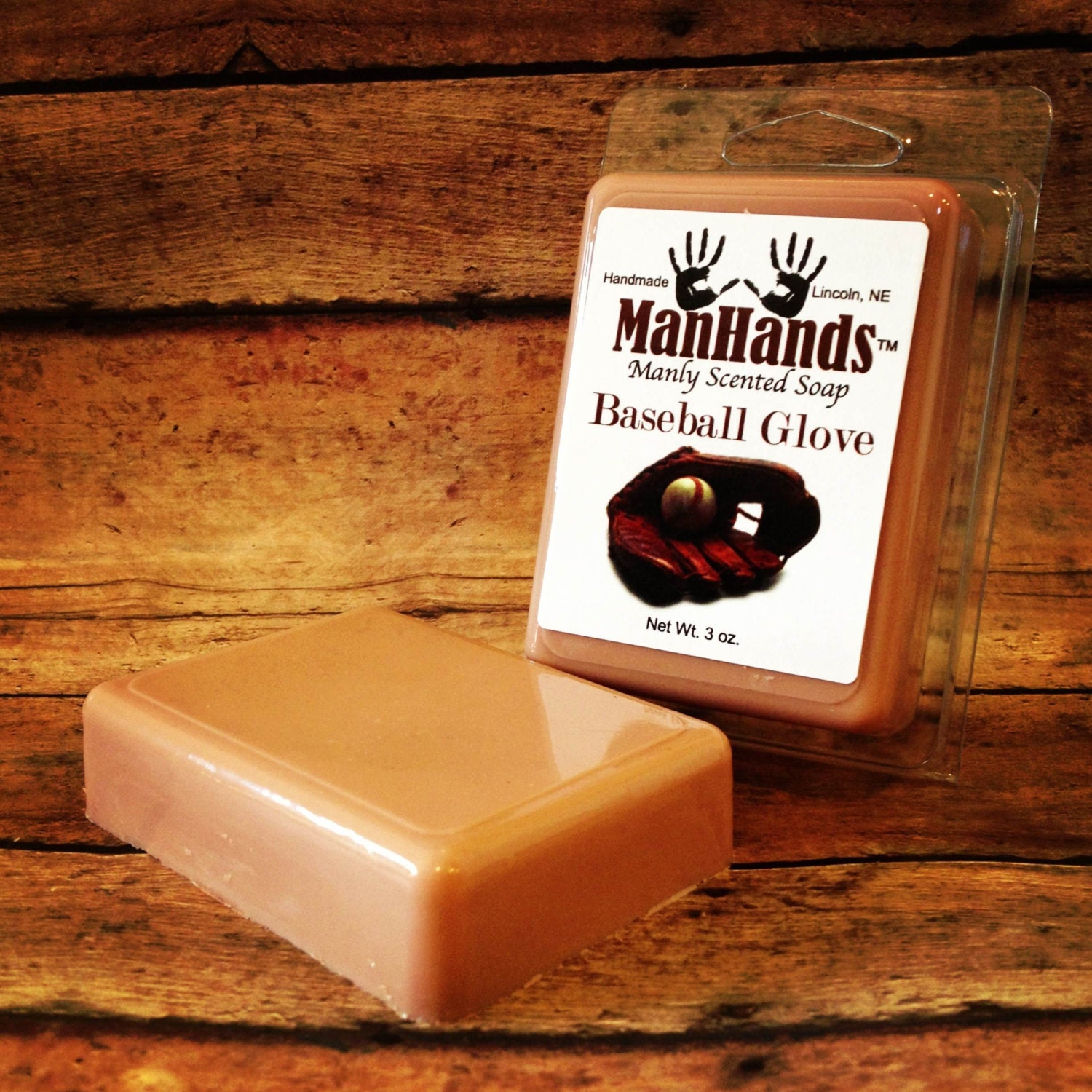 From the manufacturer:

This is a dead-on leather scent that will bring back the childhood memories of that favorite baseball glove pressed up to your face ... 3 oz. bar
Other scents include "Red, Red Wine" and "Bacon" so I gotta say that this baseball girl would love to feminine her hands on some Man Hands. I'd also love to see "dead-on balls" used a little bit more in the product description, but I drop a Mona Lisa Vito from
My Cousin Vinny
quote at least once a day.
The soaps retail for $6.95 plus shipping and it might just get me through the next seven weeks without making an emergency trip to Tampa.